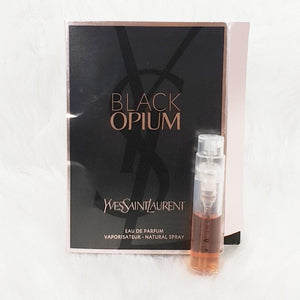 The seductively intoxicating fragrance with opening notes of adrenaline-rich coffee and the sweet sensuality of vanilla recline into the softness of white flowers for a modern, young addictive fragrance.
Reminder:
OUR SHOP ONLY SELLS AUTHENTIC ORIGINAL PERFUME TRAVEL VIAL TESTERS SAMPLE FRAGRANCE. 
Not all samples are 100% full. This is good for 4 to 5 applications only.